Manufaktur Bavaria represents first-class, good value clothing. Our products and services combine the advantages of traditional tailoring and the excellent properties of high-quality materials. Our studios in Bavaria provide an exclusive tailor-cut of your robe. All our products are made by skilled dressmakers clothing with accurate individual production.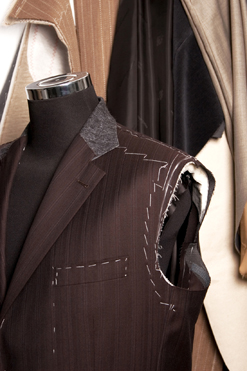 Quality MADE IN GERMANY!
Our robes are lined in the back upper part. On both side sleeve adjustment, slit pocket, hidden button placket, buttons made of genuine cow horn and a open through pocket (to get to the clothing worn underneath) are standard.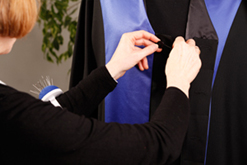 Manufaktur Bavaria deliver the robes in prefabricated standard sizes and also as individual customization. Our standard program includes robes well over 100 different models - from gowns for spiritual institutions worldwide to equipping the German judiciary, such as lawyers, judges, commercial judges, prosecutors and registrars.

In addition, we can also customize any other robe for you at any time.